Matt Bolton
Matt Bolton is known for building and riding some of the gnarliest lines in Squamish, BC. Whether it be a new trail or a new video feature, he's always working on something new.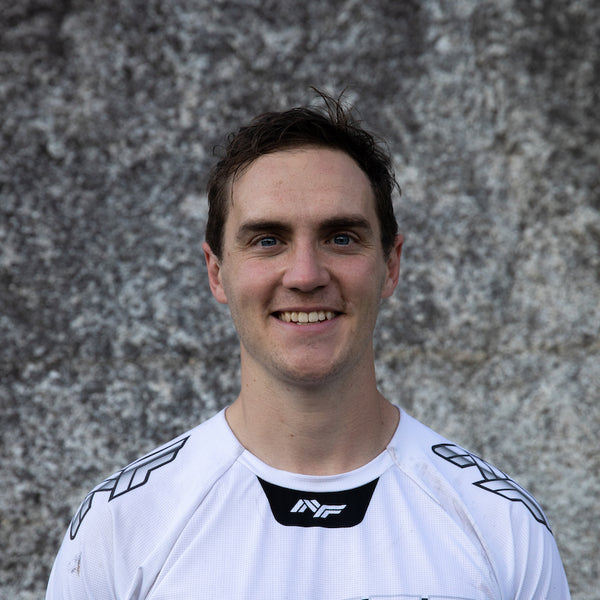 Discipline:
Freeride

Preferred Reach:
Not very picky, whatever feels good!

Height & Weight:
5'9" & 155lbs

Preferred Wheelsize:
I like them all but I've really been enjoying the mullet recently.
Q & A
Favourite place to ride?
So many good spots but it's hard to beat the Sea to Sky here in BC.

How did you get into riding?
My older brother and his friends were into it, I always bugged them to tag along and just kept going.

Favourite trail of all time?
This is a tough choice but riding my trail Jurassic 5 is my current favourite.

Favourite rider to watch?
I grew up watching Matt MacDuff and Brett Rheeder ride. These days it's mostly anybody building cool lines.

Favourite food / colour / movie?
El Cubano Sandwich / Blue / Pulp fiction.

What are you into outside of bikes?
I love doing yoga, watching sports and spending time with my fiance/doggo.

Scariest riding moment of all time?
Knocking myself out and suffocating on my tounge. Luckily I was riding with some friends who helped but a good reminder to not ride alone.

Favourite OneUp product and why?
35mm bar! I've been running it on all my bikes even since its been released and it's the perfect balance of flexibility/stiffness.

If you're put on the spot and have to tell a story, what is the story you tell?
Getting charged by a Grizzly Bear up in the Chilcotins.

Favourite trick, to do or to see done?
The older I get the less I worry about tricks and more about style. I love a good table!

Who would you be if you could be any non-mountain bike athlete?
Probably a retired one with a lot of money so I could travel around and just go biking haha.