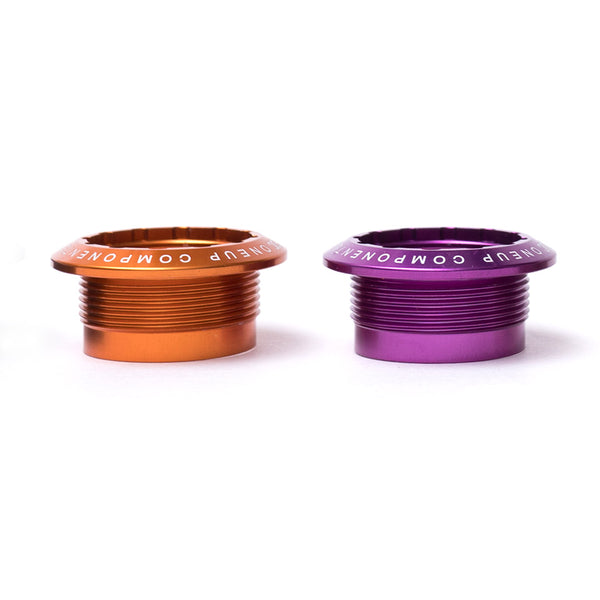 The Top Cap.
In order to install the Threaded Top Cap, you have to thread the steerer tube of your fork. Our EDC Tap Tool makes the job quick and easy. You don't even need to remove your stem.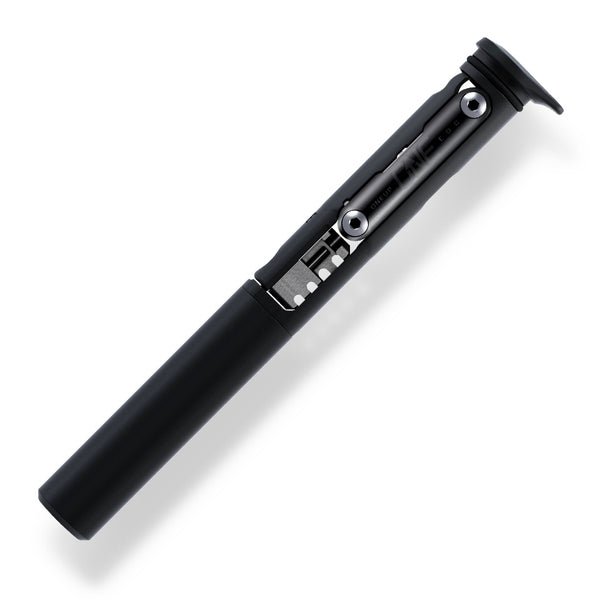 The V2 Tool System.
The 20-function EDC Tool is the heart of the Threaded EDC system. Once you've tapped your steerer tube the EDC Tool and Plug & Plier Kit or CO2 cartridge fit snugly inside your bike. Never ride without tools again.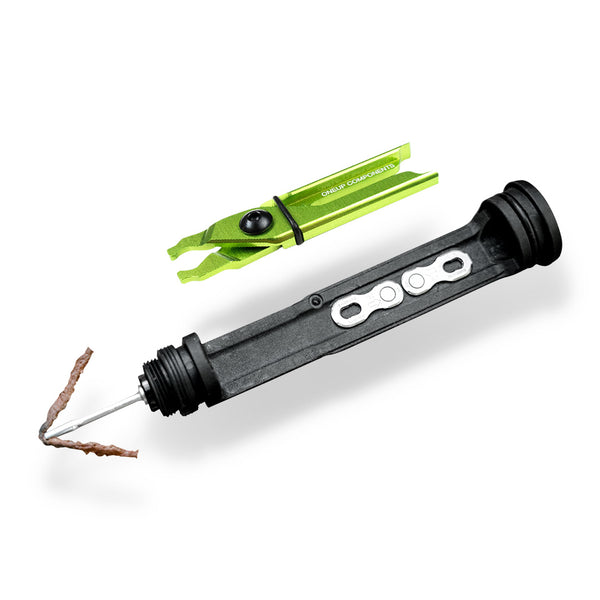 The Plug & Plier Kit.
The EDC Plug & Pliers kit is the perfect addition to the Threaded EDC tool system. The full kit of pliers, a tire jabber, and additional plugs will only fit EDC Threaded and 100cc pump. Be ready for anything with EDC Threaded.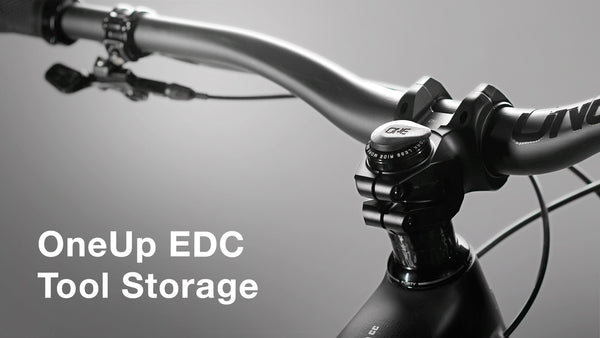 Can I buy just the bottom fork plug? Or just the Top Cap?

We do not have the fork plugs or top caps available as a single item. They are only sold as apart of this EDC top cap kit.
Why is my tool hard to remove from the top cap?

It is likely that the top O-ring is dry. Best thing to do is rub a small amount of grease onto the o-ring and re-install it.

If that does not help, please email us at support@oneupcomponents.com.
Will threading my fork steerer void my fork warranty?

Although some companies will state that threading their steerers will void the warranty, we have not been shown evidence of any failures directly a result of a threaded steerer tube.
My tool Is stuck inside the top cap, what do I do?

There are a couple possibilities for this:

1. Is the mutli tool oriented correctly within the EDC tool body? If it is backward and not meshing will the tire lever, the tool will bulge and be difficult to remove

2. The multi tool side plate bolts have loosened off and are jamming against the top cap.

For both situations the solution is to: 1. Loosen the stem bolts

2. Using soft jaw pliers, or pliers with a cloth, loosen off the top cap.

3. pull the top cap and tool off the steerer tube.

4. Either remove the multitool, or tighten the side plate bolts. The tool will then slide out of the top cap and you can reassemble everything correctly.

Please email support@oneupcomponents.com if you have any trouble with this process, or damage anything, and we will be happy to help.
Can I install a star nut after threading the steerer tube?

It will irreversibly damage the threads you have tapped into your fork. However, if you need to install a star nut - it will work.

That said, if you revert back to a star nut - you will not be able to run a threaded top cap again, on that fork.